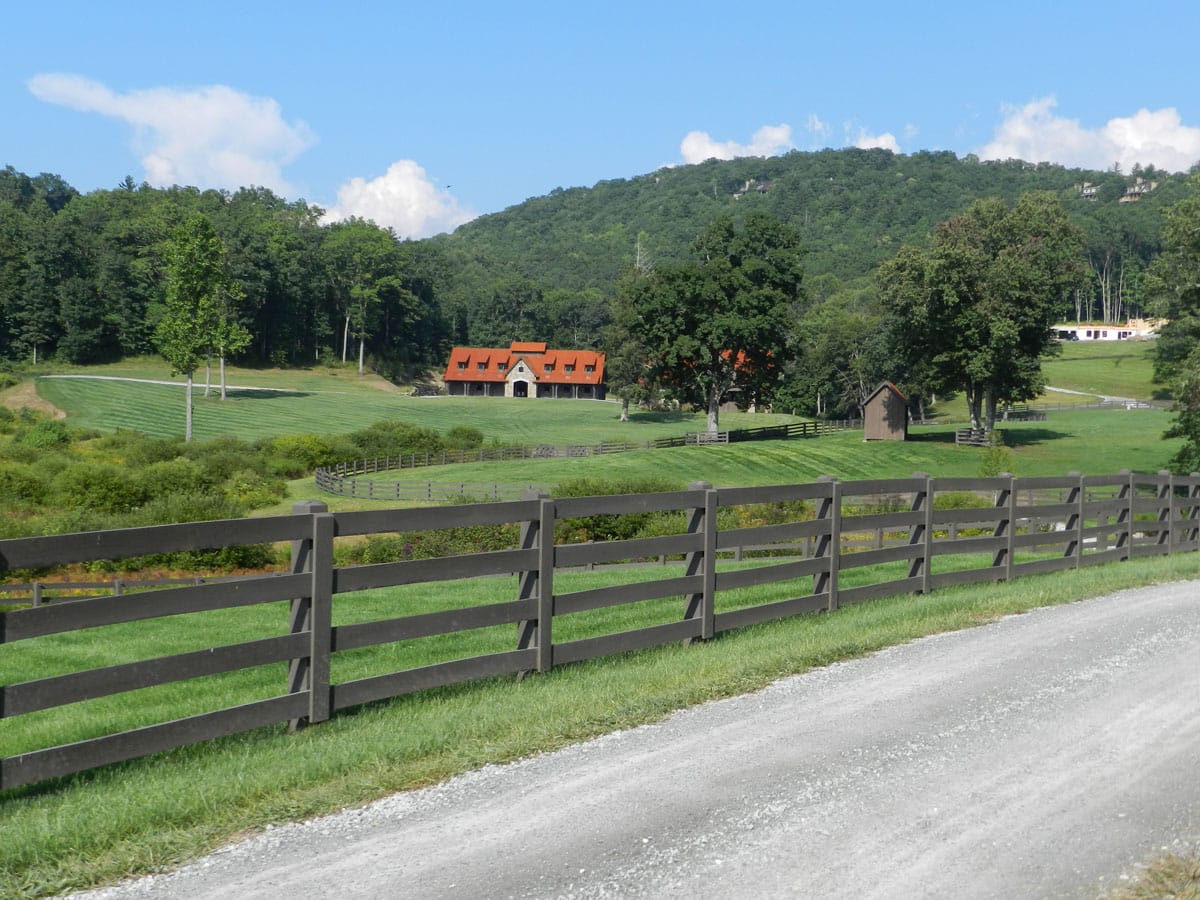 Fencing
Tollie's Landscaping & Lawn offers both residential and commercial fencing services to all of Western North Carolina. We deliver the highest quality vinyl, wood, farm, aluminum, and steel fence products with professional installation.
Locust Split Rail Fencing
Custom Locust/Wood Split Rail Fence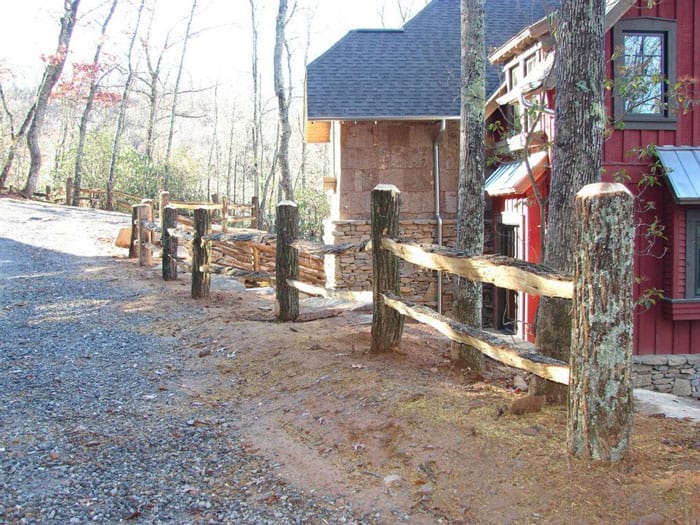 Split Rail Fence With Locust Posts And Hardwood Rails Can Last 80 To 90 Years. With a post shear strength of 2480 PSI, locust wood is known for its strength and durability. Locust Split Rail Fence posts are made from the very hard, strong and heavy wood of the Black Locust tree. Locust wood was first used by the early Appalachian settlers. Locust makes an ideal species for fencing that will withstand the test of time for many years to come.
There are many advantages for adding a fence to your property and good quality well-built fencing can even be a valuable asset to the value of your home. A fence can provide security deterring trespassers from entering your property. Not only can fencing discourage intruders but a fence can also keep unwanted stray animals and other wildlife from coming into your yard. A fence can also provide you with privacy, this is a common reason many people choose to have a fence installed. Life can be hectic and chaotic at times and adding a privacy fence on your property can provide you with the peace and solitude you're looking for while working or relaxing outside.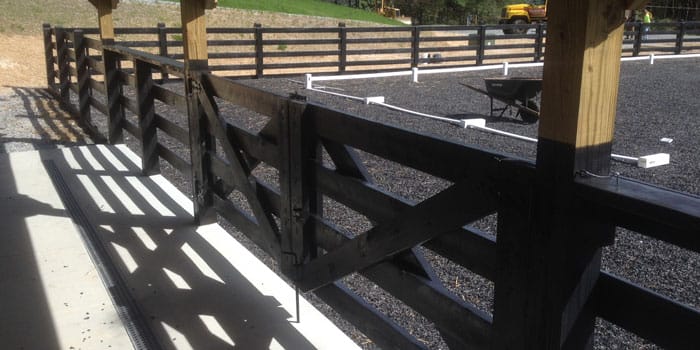 Large animals require a safe environment to live. As an animal owner, you want to protect your investment. But before you invest in a farm fencing system, check out these farm fence options: Woven Wire fence, Electric fencing, Barbed wire fencing, Tube gates, and Gate openers.
Chain link fencing is a good option for security. Though it isn't as visually appealing as other types of fencing, it is long lasting and cost effective. Chain link fences are commonly used to enclose houses or other areas such as backyards, playgrounds, empty lots, industrial areas and sports fields. They are also used for airport security, correctional facility containment, military bases, highway projects and more.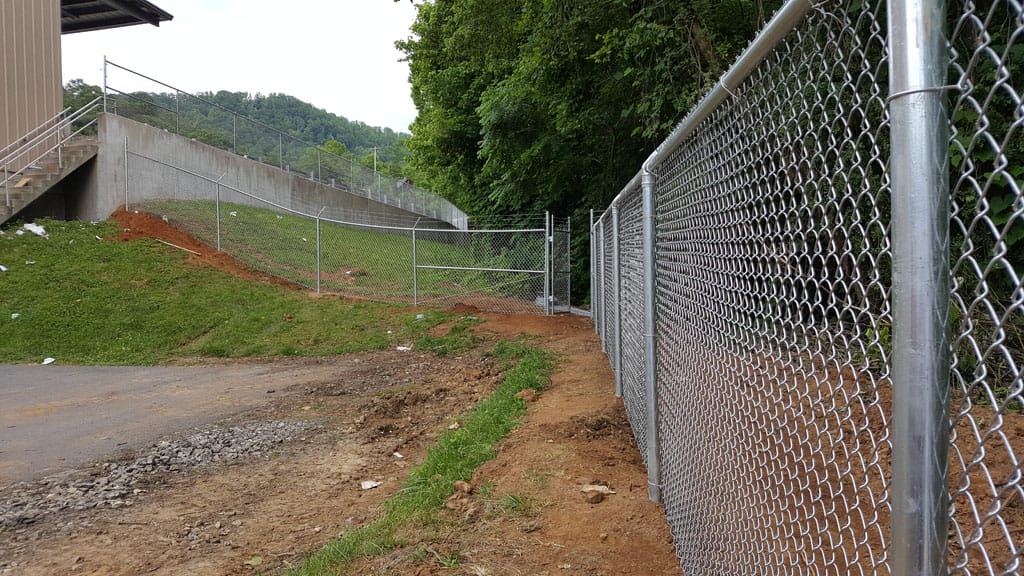 Let us help you with your project.